Resurrection/s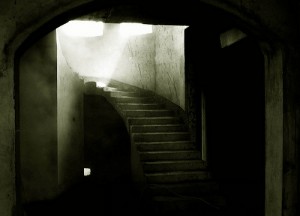 Sermon by Rev. Steven McClelland on the Resurrection and how it continues to happen today.
The older I get the more I want to know if the Resurrection is real. I realize that this may sound odd coming from a minister on Easter Sunday, but what are the odds? 50 / 50? Either it's true or its not. As a friend of mine once said, when I was contemplating this dilemma, "Well one things for sure. Upon our death we will be massively surprised."
And since that is a truism and since we did not see Jesus after he was resurrected the way the first disciples did, how do we know that the resurrection was real and if it is what are the signs of it today?
The human will to live has always amazed me. No matter how bad life can get most of us will fight to our last breath to see how it plays out.
Ten years ago I had the honor of teaching Presbyterian Polity to the students at Union Seminary, which blows my mind because it feels like it was yesterday.
And the reason I share these stories with you today is because we need to hear stories as real as those told in our scripture today. We need to hear the stories of eyewitnesses to the event that gathers us here today.
We need to hear these stories because they share the quality that the first disciples shared with us – that while something terrible had happened, something even more amazing and miraculous had taken place, which replaced for the first time in human history – life out of death.
And the reason I like hearing these stories is because they remind me that while the world can often dehumanize us, shame us, label and stigmatize us and ultimately destroy us, there are true stories out there – stories no less miraculous than the resurrection story we celebrate today.
I remember one of my students sharing on how the church has been ministering to teenagers. She said, "I don't know if you know this but one out of every four teenagers has not only contemplated suicide, but has worked out a plan to do it."
I said, that surprised me, because the years I spent growing up as a kid were the happiest years of my life. At that my class almost in unison said oh no, they were the worst years of my life. And when I think back on it they were right. My high school years were probably some of the most painful years in my life too.
So I asked them what made you choose life over death. What kept you alive? And these are their resurrection stories.
This is the gospel according to John. "My life was spent as a foster child, living from one house to the next. The worst thing about being a foster child in a home with other children is the unspoken but ever present reminder that you are not quite equal with the others.
You learn at a very early age not to become to attached because nothing that might be considered family ever lasts. You learn that love has conditions. After a while the loneliness becomes unbearable and death doesn't look so bad. You begin to think at least it will be the end of this pain."
So I asked him "what kept you alive? What kept you from checking out?"
"Two things," he said, "Marijuana and the guys who hung out smoking it with me."
"Really – marijuana kept you alive? I asked. Yeah he said, because it helped ease the pain and I had a group that accepted me."
"That's amazing to me that it was marijuana and a group of street kids that gave you the will to live."
"Yeah, but as I got older when there were no more foster homes to go to I went to live with my grandmother in Jamaica. And he said with a smile and laugh in his voice, she was very religious. She was this old black woman who used to pray very loudly outside, so that everyone in the neighborhood could hear, "Please God keep my grandson from smoking ganja!" and she would go on and on so that everyone in the neighborhood could hear her.
It was so embarrassing to me. And then one day I went up the hill to hang out with my friends and for some reason I knew this would be my last day smoking. Just like that, I asked, "Yeah, there was just this over whelming feeling that this was what I wanted to do."
You know as I'm saying this all I can think is it must have been that old woman's prayers, those constant prayers for me. If it hadn't been for her I don't think I would have cleaned up my act, gone to college, married the woman I married or be sitting here with you today in a seminary of all places.
Then I asked Maggie "what was it that kept you alive?" And this is her gospel story. She said I came to the United States from the islands when I was nine. It was an awful time, because I wasn't really accepted by the African American community and the white community didn't accept me so I was in no man's land.
I was an introvert too which didn't help and the only person I felt close to was my sister, but here in the States because she was three years older than me we never went to the same school together after elementary school so I didn't really have any close friends growing up.
So what kept you alive? It was music and two hymns in particular that kept me going. I used to sing them every day throughout the day. I still sing them. So it was music that kept you going? Yeah and those two hymns in particular. In fact every Sunday I would sing them with my sister on the way to church.
And I was so stubborn that I was determined to go to Harvard and show everybody in my neighborhood that I was just as good if not better than them. I shut out everything except those hymns and graduated with an A average. And here I am working on my Ph.D."
And finally I heard the gospel according to Becky.
"I was an actress for many years and my story has so many twists and turns I don't really know where to begin. I've tried and failed at suicide, tried and failed at marriage both times to men who abused me and I guess the only thing that I ever did right before this point in my life was give birth to my daughter."
So I asked, "What kept you going?" And she said, "Well about seven years ago I was in Europe with a group of actors doing plays and traveling and I was a pretty unhappy person so one day they all decided to go to this village and they didn't ask me to come along, which was fine because I didn't like them and they didn't like me."
I was drinking pretty heavily in those days, which may be one of the reason's why I wasn't too happy and likeable, well since there wasn't that much to do except go and see cathedrals that's what I did. And I found myself sitting alone in this big cathedral when I came to this sudden realization that I didn't want to live like this anymore.
Later I started attending A.A. meetings and got my act together as they say. I've been sober for seven years, and here I am with all of you.
So I guess there was something about being in that cathedral that made me want to live."
Those two hours in class went by pretty fast and as we came to an end it occurred to me that every resurrection story I heard that day had something to do with being part of the body of Christ – Prayer, music, and the physical structure.
I don't believe in coincidence. These stories were told to me during Holy Week ten years ago. They all had a common theme and they were all connected to the church in one-way or another.
It makes sense because this is the church's greatest story. In all its various forms the Gospels accounts of the resurrection are validated for me because they continue to be told in the gospel stories of our own lives.
For me this is the hope of Easter – we too get to experience the resurrection and affirm for ourselves that life is truly worth living. Amen
One response to "Resurrection/s"