Our Worship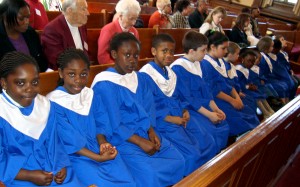 Worship – Sunday 10.00 am
Worship ought never to be commonplace. In worship we seek to touch the divine in life. There are only a few places free enough to be called holy places. Many have the name, but few have the quality.
Through a variety of musical styles from classical to gospel, and sermons that link the questions we have about life with the testimony of our Biblical ancestors.
Our worship seeks to be intellectually honest, spiritually and biblically engaging and relevant to the people who grace our pews.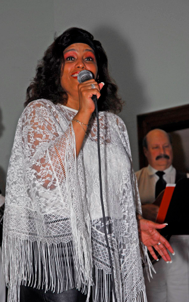 In worship we seek for a way to be in our world – Jesus' way, a way of truth that offers an abundance of life and love. In worship we seek to learn about being part of the solution. Not part of the problem!
The Youth Choir will resume in the fall of 2014.
Adult Choir takes the summers off but from September through June meets every Wednesday at 7:30 p.m. for rehearsal. And sings on Sunday's at 10:30 a.m.
For further information contact:
Rasaan Bourke at RasaanB@fpchackensack.org
Special Worship Experiences Throughout The Year
Ash Wednesday Community Communion Service 7:30 p.m.
Maundy Thursday Tenebrae Service 7:30 p.m.
Good Friday Service Noon – 2:30 p.m.
Palm Sunday & Easter Musical Cantatas 10:30 a.m.
Outdoor Worship & Lunch – July & August 10:00 a.m.
Christmas Eve Candlelight Service 8:00 p.m.