Grumbling About Grace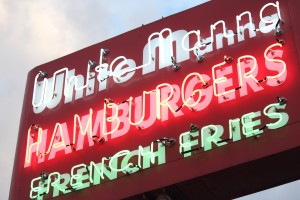 Sermon by Rev. Steven McClelland on Exodus 16: 2 – 15.  Focus on how we don't always get what we want but how we get what we need.
Growing up in Missouri, a state that isn't too sure whether it's a midwestern state, a northern state or a southern state, you find yourself eating a variety of regional foods.  In one place you might find yourself eating Brooklyn style pizza and in another place you might find yourself eating grits.
Now just like pizza you can order your grits with cheese or with bacon or with just about anything that you want, but that's where the similarity ends.
Do you know what grits are?  Well I found out by asking my high school chum, Alan Huddleston, what they were one Saturday morning after his mother fixed them for us.
"The truth?"  Alan asked, grinning wickedly.  "You really want to know the truth?  And Alan went on to tell me that grits are these small bugs that lived in colonies on the surface of fresh-water lakes, like algae, and at the end of every summer they were harvested, shelled, and dried in the sun so that you could not even tell they ever had legs on them.  "Mmmmm."  My isn't that special?  Now that isn't really what grits are, but I did believe it for the longest time.
So, whenever I hear about manna, I think of grits.  They are both fine, flaky things that are absolutely no good as leftovers.  That's why God said, "Each day the people shall go out and gather enough (manna) for that day."  One day's worth, no more, because manna would not keep.  If the people tried to hoard it, it spoiled overnight.  In the morning it stank and crawled with worms.  When the sun got hot, it melted.
So the limit was two quarts of manna per day per person.  The only exception was the Sabbath where God let the people collect extra so they could rest, but on Monday they were back at it again, living one day at a time by the providence of Almighty God.
And for forty years, or fourteen thousand six hundred days, that's what the Israelites ate – manna.  They ate it raw, ground, boiled or baked.  That's how they survived in the wilderness, that's what they ate every day until they came into the land of Canaan.
Long after their wanderings in the desert were over, they remembered their manna meals.  At God's command they kept two quarts of it in a jar right by the tablets of the law as an everlasting reminder of their dependence on God, who each day gave them their daily bread.
Now there's been a lot of speculation over the years about what manna really was.  The Bible says it was "like coriander seed, white, and the taste of it was like wafers made with honey.'' (Exodus 16:31)
The name comes from the Hebrew word, man hu – which means, "What is it?" – but if you go to the Sinai Peninsula it won't stay a mystery for very long.  The Bedouin tribes who live there still gather it and bake it into bread, which they still call manna.  The flakes come from plant lice that feed on local tamarisk trees.
And because the sap is poor in nitrogen, the bugs have to eat a lot of it in order to live.  They excrete the extra in a yellowish-white flake or ball of juice that is rich in carbohydrates and sugars.  It decays quickly and attracts ants, so a daily portion is the most anyone gathers.  Sounds familiar doesn't it?
Some believers reject this explanation because they think it takes away from the miracle of manna, but I wonder about that.  Does manna have to come out of nowhere in order for it to be a miracle?  Or is the miracle that God heard the complaining of hungry people and fed them with bug juice – with food that they never would have thought to eat?
So lets ask the question another way, what makes something grace filled?  Is it the thing itself or is it the one who sends it?  How we answer these questions has a lot to do with how we sense God's presence in our lives.  If manna has to drop straight out of heaven looking like a perfectly baked loaf of sourdough bread, then chances are we're going to go hungry a lot.
But if we are willing to look at everything that comes to us as coming to us from God, then there will be not end to the manna in our lives.  A can of beans will be manna.  Grits will be manna.  Bug juice will be manna.  Nothing will be too ordinary to remind us of God.
Because the miracle is that God is always sending us something to eat.  Day by day, God is made known to us in the simple things that sustain our lives – some bread, some love, some breath, some wine – all those essential things that are here today and gone tomorrow.
Everything else is gravy, but it's easy to forget that.  It's easy to forget that God doesn't always give me what I want, but God always gives me what I need.  It's just a matter of having the eyes to see what's right there in front of you.  Amen
2 responses to "Grumbling About Grace"